Informuojame, kad neteisėtas Lietuvos valstybės sienos perėjimas užtraukia baudžiamąją atsakomybę pagal Lietuvos įstatymus. Užsieniečiai, norintys kreiptis dėl prieglobsčio Lietuvoje suteikimo, tai gali padaryti teisėtu būdu, pateikę prašymą Lietuvos pasienio kontrolės punktuose, o būdami teisėtai Lietuvoje – Migracijos departamentui. / Please be informed that illegal crossing of the border of the Republic of Lithuania incurs criminal responsibility under the laws of Lithuania. Foreigners seeking for asylum in Lithuania can legally apply by submitting an application at border checkpoints of Lithuania or, having arrived in Lithuania by legal means, at the Migration Department.
null Ukrainian citizens will have to pay for the issuance of a visa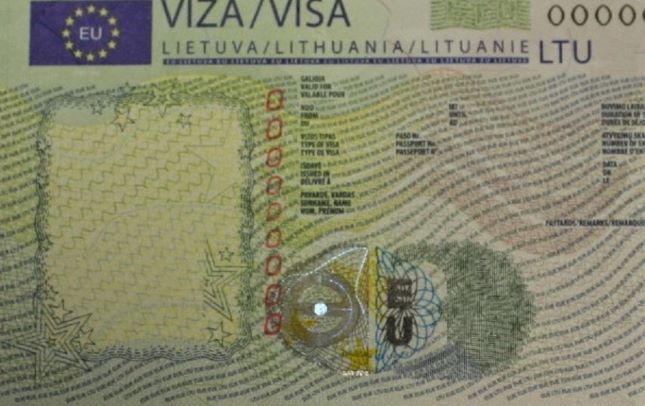 2021-08-30
Migration Department informs that an agreement between the Government of the Republic of Lithuania and the Cabinet of Ministers of Ukraine on fees for long-term (national) visas enters into force on 26 August 2021. From this date the issuance of a national visas to Ukrainian citizens will cost 120 euros. The issue of a national visas will cost 60 euros for those Ukrainian citizens for whom the Migration Department has decided to issue or change a residence permit or a residence card for a family member of a Union citizen, as well as for those who have lost these documents abroad.
If a Ukrainian citizen is exempt from the state fee or consular fee under the Law on Fees or the Law on Consular Fees, a visa will be issued free of charge.